Sculptor of the monument to the Great Russian writer Leo Tolstoy is V. Kuznetsov. Grigorashenko L. A – the famous Moldavian artist helped to create this monument.
Leo Tolstoy was thrice in Chisinau. The first time he passed here to the Danube army, which fought with the Turks, it was in March 1854, followed a month later - again passing through, on behalf of the command, and then two months he lived in Chisinau - from September of the same year. It was all his visits to the Moldovan capital. But, despite the circumstances, Tolstoy kept the connection with Chisinau residents: he corresponded with public figures and scientists.
Monument to the Great Russian writer is installed on the same street in honour of Tolstoy.
Contact Details
Address:
Moldova, mun. Chisinau, c. Chişinău
Center, St. Lev Tolstoi, 23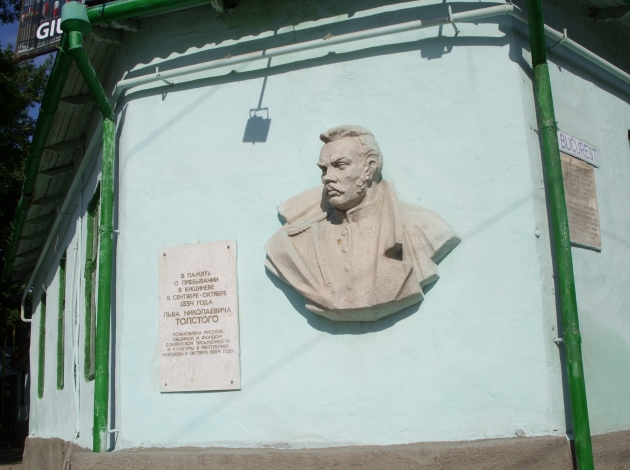 4 photos: 1 from 4