There is a monument to the outstanding Moldovan writer Nikolai Kostenko in the centre of Chisinau. The inscription on the pedestal says: «Nicolae Кostenco.1913-1993."
Nikolai Kostenko was born in Chisinau December 21st, 1913. However he spent his childhood and youth in the village of Chihoren, in the Orhei district. After graduating from the University of Jashi Kostenko actively plunges into literary world. He was first published in 1934, and his first collection "Poems" was released in 1937. Then, one after another, were published the collections "The Hours", 1939 and "Pagan Elegies", 1940.
By 1940 despite the young age, Nikolai Kostenko becomes one of the most influential writers of Bessarabia. Those times he also becomes the editor of the literary magazine «Viaţa Basarabiei».
After the annexation of Bessarabia to the Soviet Union Kostenko joined the magazine "Nistrul." But in 1941 he was exiled to Siberia and only in 1956 after having been rehabilitated he came back to his homeland.
Sometime after homecoming, being already of a mature age, Nicholas released a number of books in the native and Russian languages: "New Poems", 1960, "Poems", 1961, "Consistency", 1959, "Moldavian tunes", 1961.
Nikolai Kostenko is not only the author of poems but also stories, essays as well as novels. In his novel "Severograd" (1962) a hard life of the northern workers is described.
However, the writer is not only busy writing his own works he also assists in translating the works by Pushkin, Lermontov, Shevchenko, Esenin, Block into the Moldovan language. Thus Nicholas Kostenko certainly contributes much to culture of the Moldovan people. He died, July 29, 1993 in Chisinau.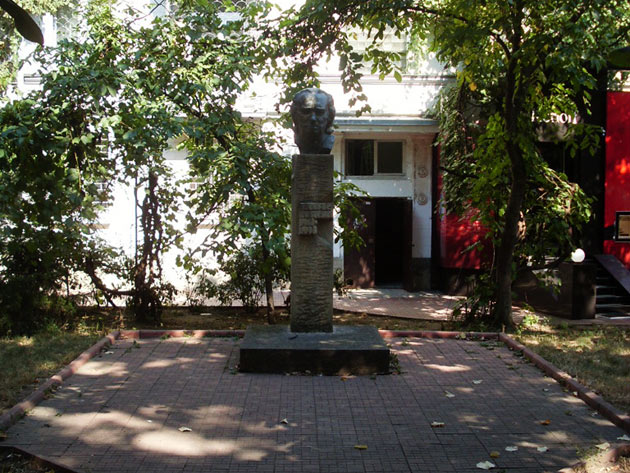 Artistic design of the monument to Nikolai Fedorovich Kostenko is the work of Boris Dubrovin. The monument is a bronze bust on a stone pedestal and was established in 2001.
In August 2010, the name of Nicholas Kostenko first appeared in the decree of Acting President Mihai Ghimpu. He was awarded «Order of Republic». This high state award he got posthumously.
During his lifetime, in 1988, Kostenko was awarded the title of national writer (Scriitor al Poporului), and in 1990 was awarded the State Prize of the Republic of Moldova.
Contact Details
Address:
Moldova, mun. Chisinau, c. Chişinău
Center, St. Vlaicu Pârcălab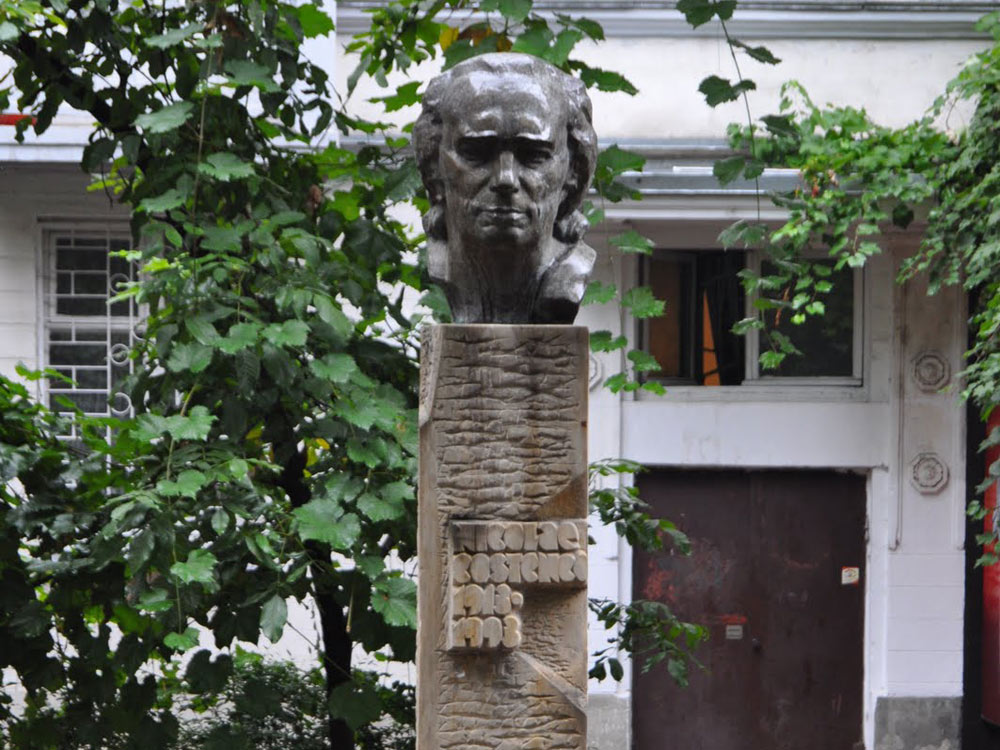 3 photos: 1 from 3