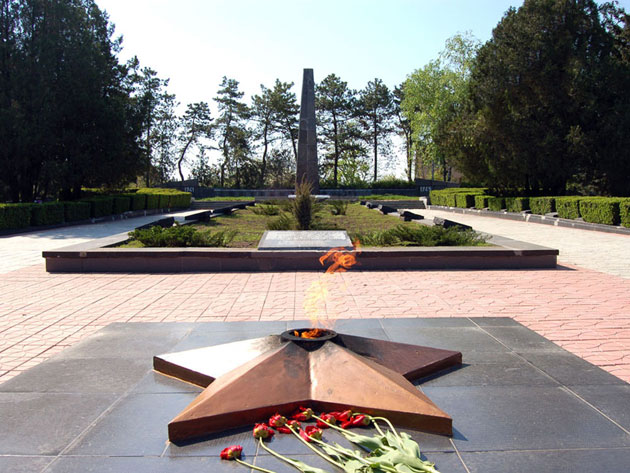 Memorial complex "Heroes' Square". In this mass grave there were buried more than eight hundred soldiers of the workers' and peasants' Red Army who fell during the liberation of the city of Bendery in 1944.
The Military Glory memorial itself is located on a landmark area for the Bendery citizens - "Heroes' Square". This is one of the most revered sites of hero-city of Bendery, because in the battles for its liberation more than three thousand Soviet soldiers gave their lives.
During the Great Patriotic War, immediately after the liberation of Bender, in August 1944, on this site there was the first common grave. In the late 1940s by the city administration decision there were reburied soldiers who had been previously buried in other parts of the city.
In 1964, to the 20th anniversary of the liberation of Benderi from Nazi invaders, the mass graves had been reconstructed in accordance with the project of architect V. Mednek.
Thus the inhabitants of the city has got majestic and solemn memorial complex "Square of Heroes".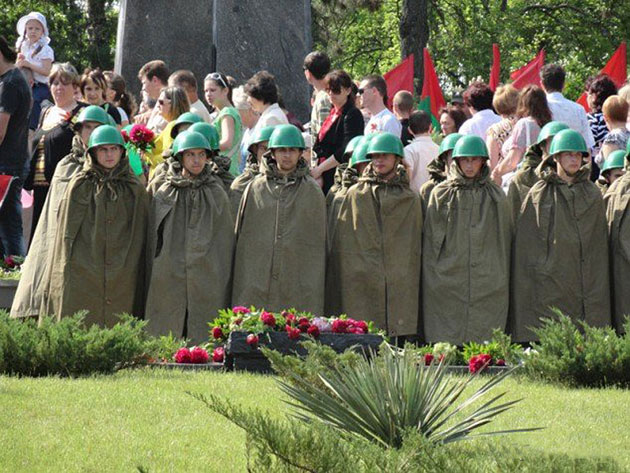 The architectural ensemble consists of several elements. The main element of the ensemble is directed high into the air a 14-meter obelisk of labradorite, resembling the triangular bayonet of the Russian rifle. Two symmetrically placed granite blocks in the form of flags at half-mast, perfectly complement the picture. In the center of the five-pointed star there is the eternal fire - symbol of unquenchable memory. The rows of black marble slabs - tombstones with the names of fallen heroes-liberators, seem to frame the memorial, buried in verdure and flowers.
Thus there was created a truly worthy monument to the heroes of the Great Patriotic War.
Contact Details
Address:
Moldova, mun. Tighina (Bender), c. Bender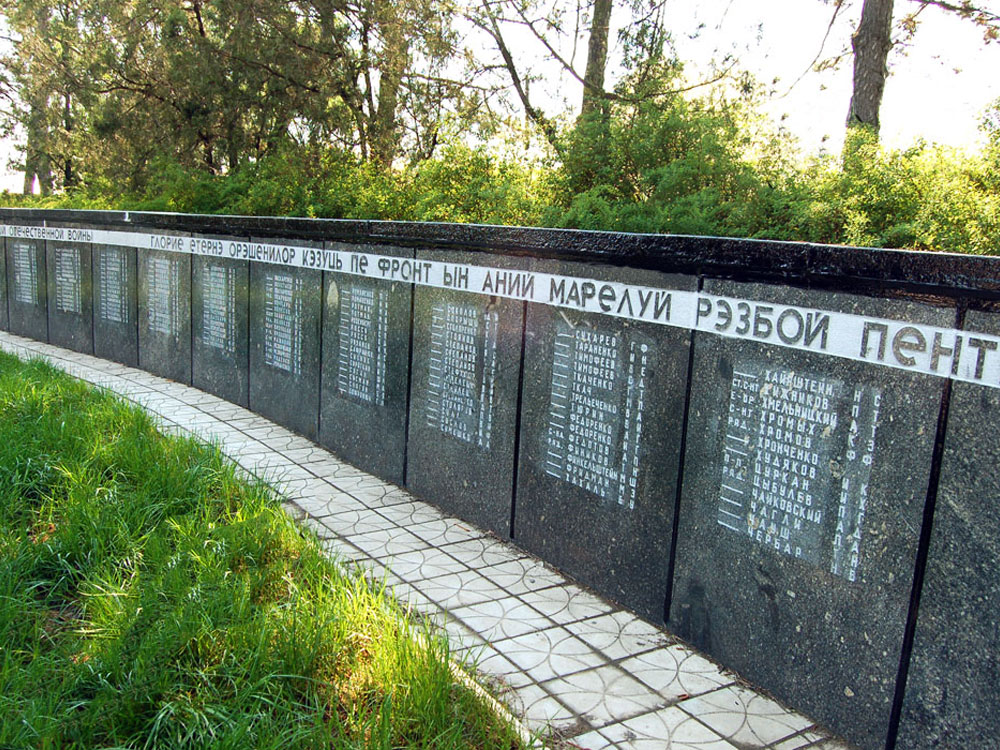 19 photos: 1 from 19