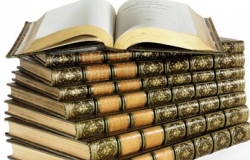 Reseaches from the MIT Media Lab have created an incredible "live book" called it "Sensory Fiction". It can really immerse you into the story.
The Book is equipped with various mechanisms and sensors and it goes together with a vest. The reader is wearing this special vest covered in sensors and actuators while reading. This technology lets the reader feel the emotions of the story characters. So in order to make the reader feel fear the special vest compresses the body, it vibrates during moments of worry, simulating shivering and under certain conditions the vest can change the temperature of the skin. It even can increase heart rate.
Now the prototype of the invention has been tested on the novel "The Girl Who Was Plugged In" by James Tiptree Jr. However. Mail Online reports that many do not believe that the invention is able to let the reader feel the same emotions, which are being formed in the human brain while reading.