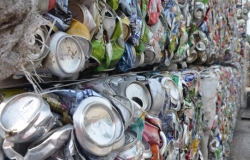 In the village of Caluger there is now a waste sorting station. The station will serve more than a dozen nearby villages and the town of Falest.
Assorted plastic, glass and paper will be delivered to companies that specialise in recycling.
Construction of the waste sorting station is being carried out within the framework of the project "Improvement of cross-border management of solid waste in the Republic of Moldova, Romania and Ukraine", with direct financial support from the EU.
The Construction cost five million lei.