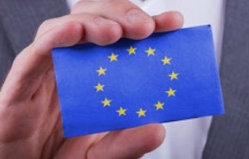 According to the EU Commissioner for Employment Laszlo Andor Bulgarian and Romanian citizens do not need a work permit for employment in the EU since January 1st.
So far (Hitherto), the Bulgarians and Romanians have already been working without a work permit in 17 EU countries. However since January 1, 2014 they may also fully exercise their right to work in Belgium, Austria, Germany, UK, France, Malta, Luxembourg, the Netherlands and Spain.
Bulgaria and Romania joined the European Union in 2007. The EU imposed a seven-year transitional period in respect of Bucharest and Sofia, before giving workers of these countries the right of free movement.