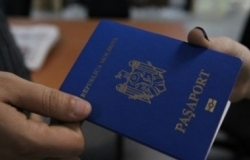 Recently the number of foreigners seeking citizenship in Moldova has dramatically increased. In general, the number of applications increased by 43%.
Since the introduction of a visa-free system between Moldova and the EU, 107 applications have been already received. Basically the applicants are citizens of Russia and Ukraine.
On the basis of biometric passports Europe has been already visited by 20,000 Moldovans.