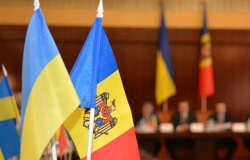 2.4 million citizens of neighboring Ukraine visited Moldova in 2014.
Thus, Moldova is located on the third place in the ranking of interest to residents of the neighboring country. The first place was taken by Poland, the second - Russia.
At the same time, the Republic of Moldova is in first place in the ranking of countries whose citizens enter the territory of Ukraine. Last year, 4.36 million people visited our eastern neighbor - Ukraine.