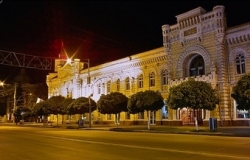 Oktogo.ru Service has compiled a list of cities most visited by Russians in 2013.
Only Minsk and Kiev happened to be more popular than Chisinau. However, the capital of the Republic of Moldova was able to win the title of the most budgetary capital among the CIS countries. Night in Chisinau hotel will cost 1,100 lei.
Russian tourists who organize their holidays by themselves visited Moldova in 2013 an average for 3-4 days.