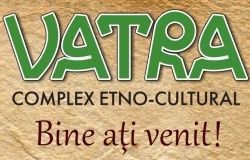 From 1 to 3 May in ethno-cultural complex "Vatra" will be the biggest festival of retro music, called "Retro Festival in May."
At the festival will perform musical groups and performers from Moldova as well as those ones from abroad. In the evening will be organized grand party of the disco 80's. in the days of the festival will be a variety of activities, such as antique fair, thematic exhibition with views of the capital of previous years, fashion shows of 70-80th.
At the festival you will see the old, important things - gramophones, typewriters, televisions, radios. Also, in a specially equipped place will organize an exhibition of vintage cars made in Germany, Japan, Europe and the United States. At the festival will be on display masterpeices of craftsmen. Event will be an integral part of the traditional food prepared according to original recipes.
Wishes to watch all three days of the festival will be able to live on campus.