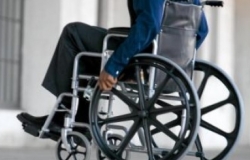 In Moldova, the EU has launched a pilot project initiated by the social service "Mobile Team".
The purpose of the project is to provide specialized assistance to 160 children and adolescents with disabilities. The children will be assisted to get an education, as well as gain work skills.
The project involves more than 500 specialists, including 80 heads of schools and mayor's offices. "Mobile Team" acting in five districts of the country, if necessary, will provide medical care on free aid basis.
The project cost is 273 million euros, the money was provided by the EU.