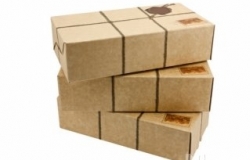 The delivery prices of international parcels will change from 10 January 2014. The order in this respect was approved by SE "Mail Moldova".
Weight rate fractions will be rounded up to the next higher level. The rates will include the following services: packaging materials, packaging services provided by customs authorities.
When you mark on the parcel " Three-dimensional " or "Fragile" an additional fee to the basic tariff of 50% of the original weight will be charged, as the client will have to pay an additional cost of packing boxes for such parcels.
The cheapest parcel departure will be to Romania and Ukraine. Parcel weighing 1 kg, sent to Ukraine will cost 22 lei in Romania - 24.