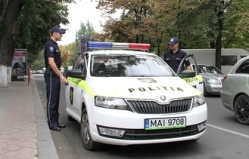 Dorin Recean said that the state budget had allocated more than one million lei to reform the office and its sub-units.
These funds covered only part of the costs, other costs have been assumed by American and European funds.
Recean said that during the reform 2500 policemen were fired from the internal body. Instead of them 1,800 new employees took the job.